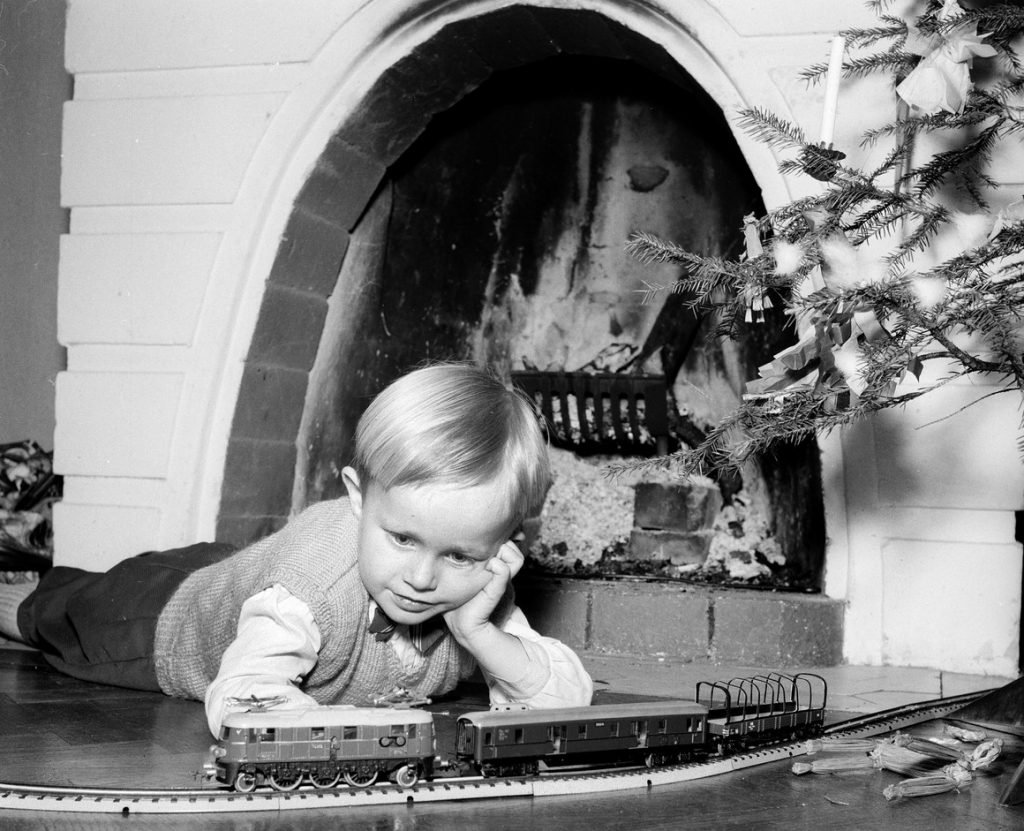 Play with data: Creative re-use and digital experiences
Opening up cultural heritage data and collections by digital means might be the first step – but how can we foster playful approaches to open cultural heritage data in order to increase visibility, re-use, and creativity in and outside the institution? We take a trip around the world with renowned best-practice examples presented by Jane Alexander (Cleveland Museum of Art), Aron Ambrosiani (Nordiska museet) and Merete Sanderhoff (National Gallery of Denmark, SMK).
Bridging the gap between physical and digital
The Statens Museum for Kunst (SMK) is one the best-practice examples in the open GLAM field. Merete Sanderhoff (presentation) presented the museum's strategy and the project SMK Open:
"Our strategy today and with SMK Open is very much about what our data can do beyond the walls of the physical museum. How can digitised cultural heritage contribute to meaningful personal experiences, relevant new insights, and ultimately societal development?" Merete Sanderhoff

Merete described the process of what impact their open collections can have after they have been published and spread. What became very clear in her presentation was that publishing data with open licences is just the first step – the next one is to "bring it to people where they are in meaningful ways". With projects such as their art pilots or Wikilabs, they bridge the gap between physical and digital and bring together enlightenment and experience. They even take their art to places where it can create experiences for people who might never visit the physical museum, for example in drug injection rooms and construction sites. Furthermore, they encourage re-use of their data in creative ways, for example in a jewellery contest inspired by their collections or by collaborating with Scan the World.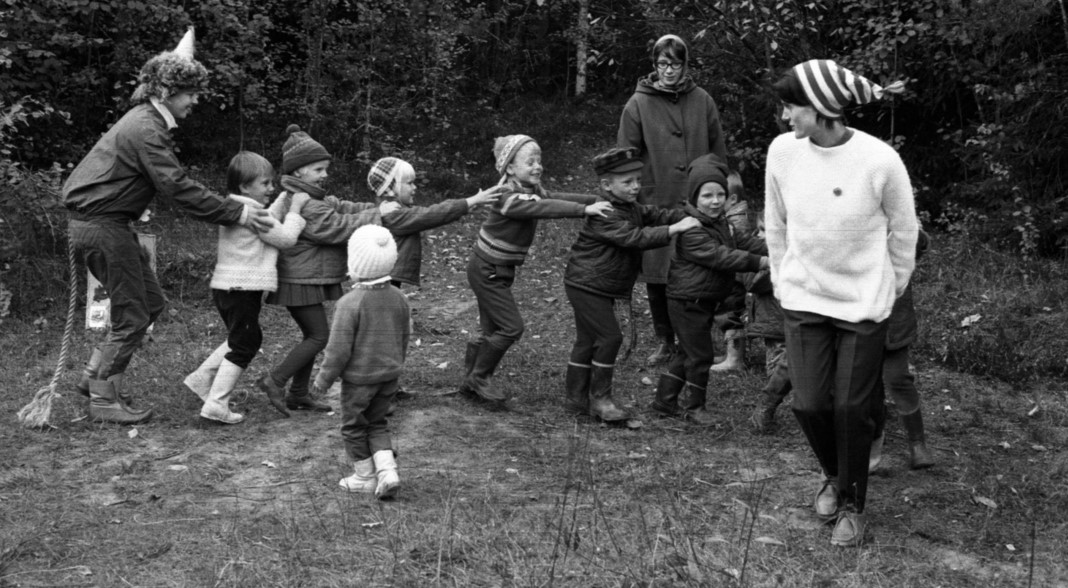 Open, digital data as a backbone for the whole institution
Almost a year after they launched their open access initiative, Jane C. Alexander presented the work at the Cleveland Museum of Art (presentation). Their museum is striving to bring their mission of creating transformative experiences through art, 'for the benefit of all the people forever' into the digital age. The backbone for this are open, digitised collections – and they will have reached this goal by 100 percent in autumn 2020. However, another key aspect is re-engineering a unified back-end system to have "one source of truth" in order to deliver powerful digital projects. A first step was opening their Gallery One in 2012, an interactive educational space, including the ArtLens Wall. This is a 12 metres long, interactive wall that displays all the objects in the museum's collections while pulling from the central system and refreshing regularly. In 2017, they launched the second iteration of this space: the ARTLENS Gallery. This was not only a re-launch; it was iterative design having become part of the digital strategy: "Effective iterative design requires constant analysis, continued learning and all the while improving without re-inventing."
Another new feature was tracking visitor behaviour: New interactives are able to show immediate results to visitors, for example with eye-tracking technology, facial recognition, machine learning, and beacons. As they have also been collecting different kinds of data from their interactives, the CMA team has been able to analyse their visitors' journey with the help of a data scientist. This helped them understand how visitors travel through the gallery, in which gallery they stay for how long and how the ArtLens gallery changes the visitor journey. This information will support the CMA in creating better visitor experiences in the future.
The CMA's open access initiative also had impact beyond its walls: Since its launch in January 2019, they have opened a new collections website and seen engagement with their collections' API by third parties in social media and education. Dolce & Gabbana even took their art to the runway. Concluding her presentation, Jane described their journey and next steps as the following:
"The CMA team has come to embrace digital as in perpetual beta, constantly reinventing itself, continually pushing the boundaries of what's technically and humanly possible in a museum. This is a place of exciting discomfort and possibility." Jane Alexander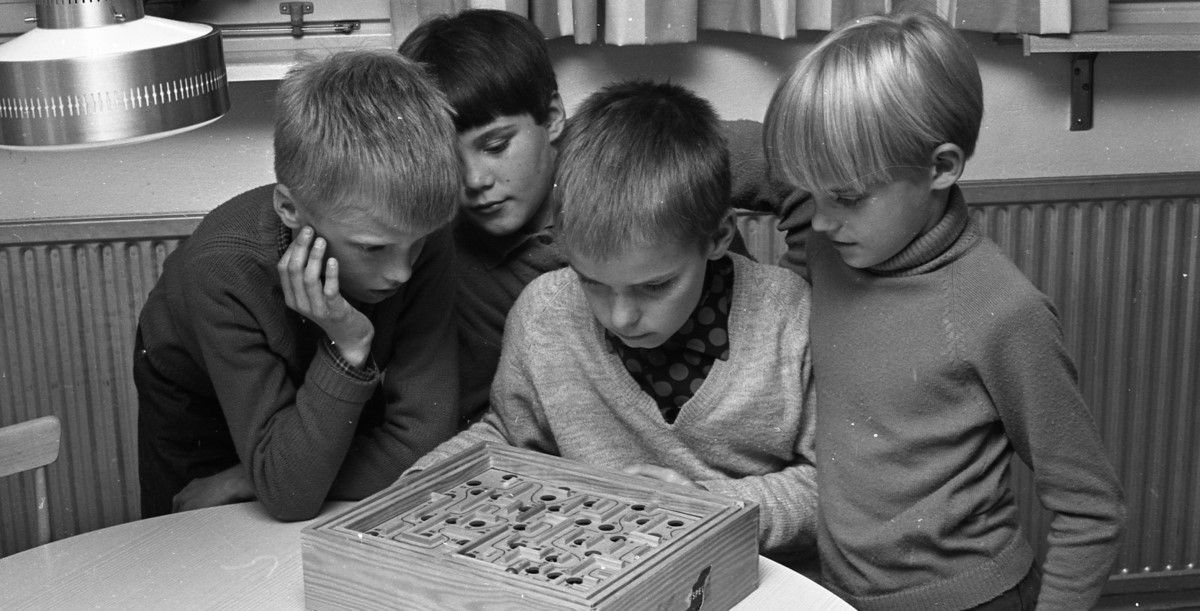 Creating new relationships by sharing data and knowledge
Aron Ambrosiani dived deeper into a specific method of encouraging creative re-use of collections data: collaborating with Wikimedia and working with Wikimedia projects (presentation). The museum's collections are very diverse ranging from images and publications to objects and archival material, and a majority is not digitised yet. Nevertheless, the museums wants to support people in re-using the data that is digitised and openly licensed – and according to Aron, partnerships are essential to reach out to the public online (more about collaborations in our session "Work together").
He described the limited reach their own platforms have, such as their website and DigitaltMuseum. Wikimedia platforms such as Wikimedia Commons, Wikisource or Wikipedia can help cultural heritage institutions to engage with wider audiences. He shared the museum's strategy to boost re-use of their data and which platforms they use for what kind of digital material. The volunteers on Wikimedia platforms enable their material to spread and being re-used in a scope the museum alone could not achieve. They use the Nordic museum's material in Wikipedia editions in many languages and in Wikidata. Furthermore, third parties and media use their images that they find on Wikimedia Commons.
A special project is their collaboration with schools: For three years now, the museum has invited students to write their diploma projects on Wikipedia. They choose a subject they are interested in and which is missing entirely or mostly on Wikipedia with knowledge or data from the museum. Overall, 88 students have created more than 50 new articles on Swedish-language Wikipedia, expanded more than 143 and uploaded 130+ images. They have contributed more than 186.000 words – and the pages they worked on have been visited more than 600.000 times. The museum staff and Wikimedia volunteers support them during meetings in the physical museum space. Aron described the wider strategy of this activity: "Re-use for us is about using the material in our collections to create new knowledge, not only in research, but also in wider, participatory ways."
Take-away lessons
If cultural heritage institutions decide to share their data openly, they can create new experiences for visitors and users, within the institution and outside of it, where they improve the daily life of others.
Their collections data can have an impact beyond the classic museum experience, by including users and volunteers.
Participative and creative formats can help engage people outside the museum with its data. Institutions should not expect people to find and use their data just because they publish it online. Partnerships from local to global and with diverse backgrounds can help to promote the possibilities and chances of working with open cultural heritage data.
Working with others on open data does not only mean that the institution gets to disseminate their own content and knowledge. It also means to engage with audiences, cherish their approaches and accept other ways of interpreting collections and their data.
Encouraging re-use and therefore engaging with different groups can be a good way to bridge gaps between digital and physical and create more meaningful encounters between audiences and collection data.
Once the data is published openly, there might be people who have never visited the physical museum (and might never do so) but still engage with the cultural heritage and knowledge it preserves and create new knowledge and experiences with it.
Go to the next session: Hacking heritage!
Further information
Albin Larsson: Vikus Viewer of SMK's oil paintings. 
Aron Ambrosiani (2017): Att skriva kulturhistoria: Ett skolprojekt om Wikipedia. Vår vardag – ditt museum. Stockholm: Nordiska museets förlag, p. 48-61.
Cleveland Museum of Art: Art Museums and Technology Developing New Metrics to Measure Visitor Engagement.
Effie Kapsalis (2016): The Impact of Open Access on Galleries, Libraries, Museums, & Archives. The Smithsonian.
Jane C. Alexander (2019): The First Anniversary of CMA Open Access: Benefiting People Now and Forever.
Matt Jancer (2018): The Cleveland Museum of Art Wants You To Play With Its Art. Smithsonian Magazine.
Merete Sanderhoff (2019): Scanning SMK, one sculpture at a time. Medium.
Merete Sanderhoff (2019): Statens Museum for Kunst: The social impact of using art to increase civic participation of young people, 2018.
Nordic Museum – Wikipedia Education program (2017-): Statistics on programs and articles.
Oskar Jakobsen in collaboration with SMK: KAS11KAS434/1
SMK Open: Setting art free.
Wikipedia/Nordiska museet: Kulturhistoria som gymnasiumarbete. (in Swedish)